You are here
January Dinner Meeting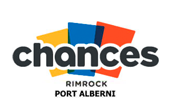 Date:
Wednesday, January 31, 2018 - 5:30pm
Agenda: January 31, 2018
Chances Rimrock 4890 Cherry Creek Road - Port Alberni
5:30pm - Networking
6:10pm - Dinner
6:40pm - Chamber Update
6:50pm – Ms. Christina Dicks and Ms. Julie Spencer
·        Christina is the Program Manager for the Alberni Valley Childcare Society & Julie is the Program Manager. Julie is Chair of the ECEBC and Christina is the Vice Chair.
Their presentation will focus on Childcare in the Alberni Valley and how it partners with our economic well-being. In speaking with Christina in advance of this she points out that Childcare in Port Alberni is relatively inexpensive, easy to get and is very professional. Conversely childcare in the 'big city' is near impossible to get, is ultra-expensive and people often resort to lessor quality environments due to the struggles of getting childcare. In many cases people in the Lower Mainland are registered for Childcare often before they've conceived and perhaps before they even have a partner – it's that bad….
So, is this an opportunity for Port Alberni?  
7:05pm - Genevieve Eichstadter - Alberni Valley Tourism Training Program - 20 month Contract
Genevieve Eichstadter has been actively involved in the tourism industry for almost ten years, her passion for tourism, the outdoors and sustainability were first sparked while traveling to Europe; where she recognized the massive potential tourism has on on communities, businesses and people. Since that initial trip she has completed a Travel and Tourism Diploma from SAIT Polytechnic, a Degree in Tourism Management from VIU, and is currently pursuing her Masters of Arts in Natural Resources and Environmental Studies from UNBC. She has also had the privileged to explore over 20 countries through her professional and academic journey. These experiences and adventures have led her to work in an industry that she loves while contributing towards a better understanding and practices in tourism conservation, gendered social dynamics in outdoor recreation, and sustainable community development.
Genevieve along with co-hosts of the program – Ms. Naomi Nicholson and Ms. Tashia Potter will outline the course material that is currently in place. Lots happening on the AVTTP front!
7:20pm – 3rd Avenue and Up-Town Businesses:
We have invited many businesses representatives to this meeting. All who wish to speak will be given five minutes to share their ideas – outline some concerns and hopefully help steer us as the Chamber of Commerce on how best we can work with the City and other partners in finding solutions to the identified concerns.
You may hear from: Kevin Wright, Cheryl Iwanowsky, Dallas Ward, Faydra Arsenault, Velvet Jestico, Shaun / Rebecca Standley, Sharon Wutke, Carol-Anne Phillips, Ellen Frood.
We will monitor these discussions with an eye toward keeping each speaker to a five minute limit. The objective is not to rant and complain but rather to suggest solutions which the Chamber can use to assist the local government and police.
8:30pm - Wrap Up
Chamber Update:
·       Check out the Awards Page on the Chamber site:
·       We have already collected more than 80 nominations for 2018! Please contribute to the event by sending us your thoughts!