You are here
June Dinner Meeting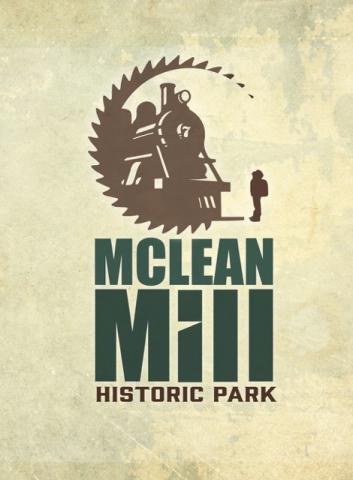 Date:
Wednesday, June 21, 2017 - 5:30pm
Wonderful June Dinner Meeting is on the horizon!
Our Dinner Meeting Plans for the McLean Mill National Historic Site just keep getting better! It's a jam packed agenda and is something YOU DON"T want to miss!
We've got the BIG YELLOW MACHINE booked for transportation out to the Mill in case you've never been on it! We call it the SPEEDER but don't worry we'll keep it under 100MPH, well under, like....way under! 
Visit our site to book your spot for the event and make sure to choose EITHER: Dinner Meeting or Dinner Meeting w/Speeder. Choosing the latter will hold your spot on the machine which will depart from the Train Station at 4:45pm and arrive at McLean Mill to the fanfare at about 5:30pm. If you choose to come out on your own that's okay too! 
Once you're in the NEW Visitor Center at McLean Mill here is what you'll see and do!
Freshly Painted Trim on the buildings with some nice colour!
A three level deck that is awesome
Outdoor lighting - very nice!
Inside you'll see the creativity of the group out a McLean Mill - Nice tables, historic displays, lighting improvements
And for the event itself:
Wine Pairing - by PR Events
3 or 4 course dinner w/pairing by Mclean Mill Catering
Chamber update including information on The Tri-Conic Challenge, Canada Day Festivities, Tourism Training Program & more.
Presentation from Mr. David McCormick Port Alberni Port Authority 
Presentation from Samantha Fyleris of Tourism Tofino on all things the: #realwestcoast
Presentation from Roger Harris BC Forest Safety Ombudsman (speaking about Emergency Medical Services for BC
Presentation from Deanna Beaudoin Executive Director McLean Mill Society regarding the vision and plans for the Site through 2017 and beyond
We encourage one and all to join us on Wednesday, June 21st 5:30pm to ~ 8:00pm. Enjoy the ride to the mill along the tracks; enjoy the changes at the McLean Mill Site; enjoy some wine products, pairing options; Chamber updates: and enjoy four presentations covering a wide range of topics.