You are here
November Dinner Meeting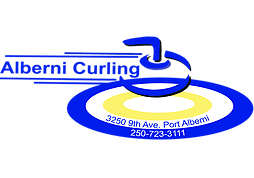 Date:
Wednesday, November 29, 2017 - 5:30pm
November Dinner Meeting
5:30pm - 8:00pm Alberni Curling Club
Catering by Patsy's Catering
5:30pm - Networking. Please consider stepping on the ice platform for a few minutes to throw a rock or two. AV Curling Club would love to see that and are keen to have a quick demonstration for us. 
6:10pm - Dinner - Courtesy of Patsy's Catering
6:40pm - Chamber Update - Bill Collette - Brad Minton
> #TRYHOMEFIRST program
> McLean Mill Express - Chamber of Commerce initiative - update on that event
> Light Up Alberni - Thanks to the San Group, City of Port Alberni for this program. 
6:50 pm - Self Introductions
7:00pm - Shayne Lloyd and Jason - Artistic Vision for Port Alberni. You'll like what you see!
7:20pm - Mr. Peter Harrison - Destination BC
Peter Harrison has been with Destination British Columbia for twenty three years and during that time has held various positions. He is currently the Director of Visitor Services and Co-op Programs where he is responsible for regional, community and product sector programs.
Before joining Destination British Columbia Peter had ten years of private sector packaged goods marketing experience where he resided in Toronto and Vancouver. Peter has a Bachelor of Arts Degree from Brandon University and a Bachelor of Commerce Degree from the University of Manitoba. Peter lives in North Saanich with his wife and three children.
7:50pm - Conclusion