You are here
Community Excellence Awards 2017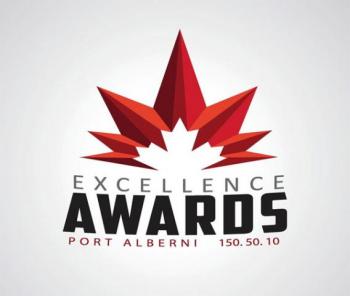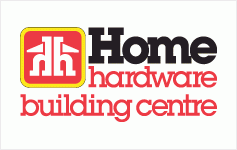 The Annual Alberni Valley Community Excellence Awards are held in the spring each year. The Gala evening is a signature event in the Alberni Valley business community and is not to be missed. The 2017 Event is planned for Friday, April 21st at the Italian Hall - 4065 - 6th Avenue in Port Alberni
This event is sure to be our Biggest and Best one yet! Here are some of the details for your evening plans.
Doors open at 5:30pm

Dress code is Cocktail - PLEASE WEAR SOMETHING RED 

Food Services provided by SWEPT AWAY INN along with support from other Red Seal Chefs
Dinner will be FAMILY STYLE
Title Sponsor - Westcoast Home Hardware
Emcee for the evening - Mr. Zack Jones - Former Store Manager at Save On Foods - Port Alberni. Mr. Jones is now the Manager at a Save On Foods Location in Langley BC
Theme of the event is Canada 150 - hence the desire to wear red
Music on site with opening by Jericho Road Light and the dance afterwards by Katz from Studio 70
Stay tuned as more information is made available. 
TICKET SALES!
Individual Tickets: $80.00 + tax
Table of 8 Tickets: $600.00 + tax
Call or stop by our office to reserve your tickets today!
This award recognizes the businesses that have been long standing fixtures in the community. In business for more than five years the nominees are well known, are often modeled by newer businesses, and no doubt the ownership is very visible within the Community be it within Service Groups, on a Volunteer Role or simply lending a hand where need be.
Award Winner:
2019 Winner - Jowsey's Furniture
2018 Winner Naesgaard's Farm Market
2017 Winner - Port Boat House
2016 Winner - Hertel Meats

Nominees are businesses that have made a marked commitment to improving the look and feel of their business with a substantial or complete renovation. Businesses that have made façade improvements without funding from the Façade Improvement Program are also eligible. We thank Mosaic Forest Management for supporting this award for many years.
Award Winner:
2019 Winner - The Flooring Depot
2018 Winner - EM Salon and Spa
2017 Winner - The Blue Marlin Inn
2016 Winner - Mahoe Properties,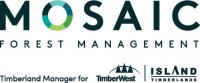 A unique award that does not receive nominations from the wider public. Instead, the Chamber of Commerce staff/directors nominate people who are known to support the Chamber through the year. These could be people who participate in our Networking Events, Sponsor our Awards and other programs, Assist us with the Ambassadors or whatever else helps to keep the Chamber functioning at a high level. The Award is sponsored by Community Futures Alberni-Clayoquot who themselves are very supportive of the Chamber of Commerce.
Award Winner:
2019 Winner - Debbie Haggard
2018 Winner - Sonja Drinkwater
2017 Winner - Houle Printing
2016 Winner - Boomerangs,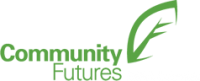 This prestigious award has been sponsored by Arrowsmith Rotary for many years. Nominations for this award are collected by the Chamber of Commerce Awards Committee and in turn forwarded over to the Sponsor for their input and eventual determination of the winner. Nominees for the award are persons who demonstrate a major commitment to the betterment of the community through participation in community events and activities and have gone the extra mile by inspiring others to serve our region.
Award Winner:
2019 Winner - Sally Anderson
2018 Winner - Dewayne Parfitt
2017 Winner - Jeff Cook
2016 Winner - Patty Edwards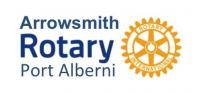 The entire scope of any business is its ability to excel in Customer Service either through its business personality or through a combination of wonderful people at the front end. Best yet are businesses that showcase both. Our nominees should be the 'business' itself vs. an individual within the business. For the latter please consider nomination someone for the Ambassador of Service Award.
Award Winner:
2019 Winner - Double R Meats
2018 - Pacific Rim Veterinary Hospital
2017 Winner - KAL Tire
2016 Winner - Alberni District Co-op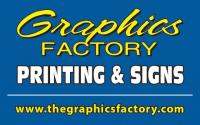 In our times of environmental focus our nominees have already set a clear policy on green initiatives and habits within their business operations. Management and Staff are all fully committed to this important element in today's society.
Award Winner:
2019 Winner - Guy Langlois - PA Shelter Society
2018 Winner - Alberni Aquarium
2017 Winner - Port Posh Wash
2016 Winner - Desja Walker - Haven Living,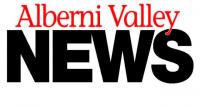 Here we salute the effort that our nominees have made in ensuring that the populace of the Alberni Valley is healthy and vibrant. We are looking for nominees who make it a habit to promote good health either via their work as a Health Practitioner, Dedicated Retailer or perhaps they're an individual who is committed to improving fitness and general well-being via an activity based commitment.
Award Winner:
2019 Winner - Healthy Habits
2018 Winner - Ahminsa Yoga - Jan Norma
2017 Winner - Sarah Thomas
2016 Winner - Alberni Valley Hospice Society,

Ambassador of Service Award
Sponsored by West Coast Home Hardware this award is given out annually to someone identified within the Community who defines Customer Service. Could be someone in the local coffee shop, at the fast food restaurant, or any restaurant for that matter. Simply let us know who rocks your world with superb customer service and we'll take it from there.
Award Winner:
2019 Winner - Kim White - Bare Bones Fish n Chips
2018 Winner - Ms. Shauna Jasken - Gone Fishin'
2017 Winner - Ms. Terri Buse - Little Bavaria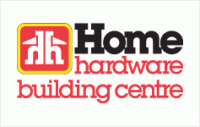 Nominees for this Business Award are considered newcomers to the area with 1 - 5 years of operation. During their short stay they have become a well known local brand and ownership along with key management are widely known throughout the community through their external habits of serving the community.
Award Winner:
2019 Winner - The Power of Three
2018 Winner - Twin City Brewery
2017 Winner - Totem Tree Service
2016 Winner - Vancouver Island Limousine,

Nominees for the Social Media Award have a commitment to online marketing through platforms such as Instagram, Twitter, Facebook and others. They post frequently and know how to leverage the power of the Social Media world. They'll use Hashtags to drive traffic where they want to see it go and they know how and when to 'tag' others for best results. Simply put; They get it.
Award Winner:
2019 Winner - Cloud City
2018 Winner - Electron Metalworks
2017 Winner - Trends Hair Design
2016 Winner - Tasha Potter - Great Central Social Co.,
This Award was initially set up to acknowledge those that contribute to the local music scene in Port Alberni. It has evolved into a wider scope so that we can include those who contribute to the many Events and Programs that occur throughout the year. Nominees can cover a wide range of the entertainment world in Port Alberni. See past winners for a range of potential examples.
Award Winner:
2019 Winner - Five Acre Shaker
2018 Winner - Char's Landing
2017 Winner - Portal Players
2016 Winner - Ms. Pat Miller - Timbre! Choir,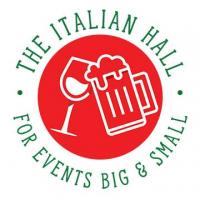 As tourism continues to become a local focus in our area we are pleased to dedicate an annual award to a worthy recipient. Our nominees can come from a wide range of organizations including B&B's, Motel's, Fishing Charters, Restaurants, Lodges etc. In determining the eventual winner for this category we will review on-line reports and reviews to discover what others are saying about the business or organization.
Award Winner:
2019 Winner - Arrowvale Campground
2018 Winner - China Creek Campground
2017 Winner - Alberni Valley Drag Racing Assn
2016 Winner - Blain & Patricia Pouliott - West Coast Edge ATV,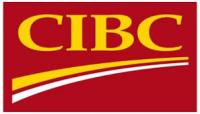 Sponsor by:
Sharie Minons Mortgage Broker & Realtor
An award that acknowledges the efforts of an individual or organization that has made a significant contribution to the city through their own Visionary Scope.
Award Winner:
2019 Winner - Foster Coulson - The Coulson Group
2018 - 100 Women who Care
2017 Winner - Don Ferster
2016 Winner - Stacey Gaiga,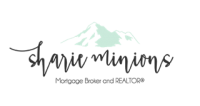 Port Alberni is blessed with an abundance of nominees for this award. Every day these hidden heroes are volunteering, working joyfully while enriching our community in countless ways. Each year some stand out for their exceptional commitment and for the difference they make in their field of hobby.
Award Winner:
2019 - Winner - Marilyn Gibson
2018 Winner - David Wiwchar
2017 Winner - Meals on Wheels
2016 - Winner - The ATTIC,

This award is presented to an employer who recognizes the benefits of an inclusive workplace. The award winner is determined by the Sponsor of this Award.
Award Winner:
2019 Winner - Handy Andy
2018 Winner - Azalea Flowers and Gifts
2017 Winner - Breakers Marine
2016 Winner - The Starboard Grill,
Gillian Trumper Youth Award
We are honoured to rebrand our Youth Award for 2020 and beyond to the GILLIAN TRUMPER YOUTH AWARD. We are also thrilled to welcome Ms. Pam Craig to our Sponsorship for this award. Pam joins former winner of the Youth Award - Mr. Jimmy Pelk as Co-Sponsor. Our nominees are young people under the age of 19 who have already become widely known names either within their school, church, sporting association or neighbourhood through volunteering and general good deeds.
Award Winner:
2018 Winners - Malaika Stone, Aaron Badovinic, Laurel Davidson, Brandi Andreeff
2017 Winners - Ethan Jack, Jenna West, Samuel Tsai
2016 Winner(s) Mr. Oliver Witham, Ms. Kayla Caddy, Ms. Theresa Gingras,
2019 Winner(s) Ms. Linh Tran, Ms. Sarah Higginson, Ms. Jayson Matthews, Ms. Emily West, Ms. Memphis Dick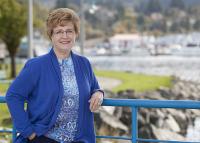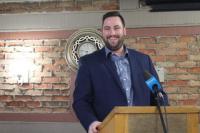 The Alberni Valley Chamber gratefully acknowledges the financial and in kind support of each of its community partners. Special thanks to Westcoast Home Hardware  who have sponsored the event itself. We thank the local media for their collective 'in kind' support enabling us to get the word out for the betterment of the entire community.
Our other sponsors noted below are assisting us with the Music, Wine, Decorations, Flowers etc. We appreciate the collective support of everyone involved.