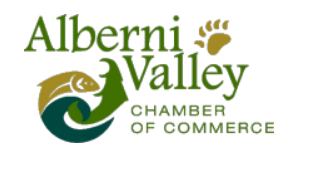 Event Date
Wednesday, May 20, 2020 - 11:30 AM
ALBERNI VALLEY CHAMBER OF COMMERCE
2020 ANNUAL GENERAL MEETING AND ELECTION OF OFFICERS
ONLINE VIA ZOOM
Time: May 20, 2020 11:30 AM Vancouver
Join Zoom Meeting
Meeting ID: 950 9101 9714
Password: 078965
One tap mobile
+13126266799,,95091019714#,,1#,078965# US (Chicago)
+13462487799,,95091019714#,,1#,078965# US (Houston)
Dial by your location
+1 587 328 1099 Canada
+1 647 374 4685 Canada
+1 647 558 0588 Canada
+1 778 907 2071 Canada
+1 438 809 7799 Canada
Meeting ID: 950 9101 9714
Password: 078965
Find your local number: https://zoom.us/u/abDy8A2NTK
AGENDA
11:30am – Login – Visual Networking
11:40am – Sarah Jones – Vice President – Call the Meeting to order
11:45am – General Introductions:
Adoption of Agenda: Motion to Accept: Agenda
Adoption of Previous Minutes – May 29/19: Motion to Approve
11:50am President's Report: Sarah Jones
Motion to accept the President's Report:
11:55am CEO's Report: Bill Collette. Have Cell phones ready for a report via KAHOOT
Motion to accept the CEO's Report:
12:15pm Auditor's Report: (Sarah Jones to introduce representatives of R. Anderson & Associates )
Motion to accept the Audit Engagement Report:
Motion to appoint Anderson Associates as the Chamber's 2020 Auditor
12:25 pm Resolutions: Loan Application: Motion to permit the Board through the CEO to investigate and potentially enter into a loan application to a maximum of $40,000.
· 12:25pm – Resolutions: "WHEREAS:
Current Bylaws require Membership Approval for financial decisions in excess of $10,000.
Whereas the Chamber needs to redevelop its Gift Shop and manage it in-house
In the opinion of the Board of Directors the Chamber should investigate the options within the CEBA (Canada Emergency Business Account) and alternatively look at loan options currently available through Community Futures Alberni-Clayoquot
RESOLVED THAT:
The CEO of the Chamber is authorized to investigate and potentially enter into one of the two loan options noted above; not both."
Prior to confirmation of the loan agreement that the CEO present a business model to the Board of Directors in advance of confirmation of acceptance.
12:30 pm Recognize outgoing and appointed directors:
Thanks to outgoing President – Sarah Jones, Vice President Carol-Anne Phillips, 2nd Vice President Terry Deakin, Secretary Peter Wienold & Treasurer Jan Lavertu
Thanks to outgoing Directors – Gail Horvath, Michael Moore, Teresa Bird, Daniel Savard, Dave Heinrichs, Crystal Knudsen, Lori Kerr & Krista McKitrick
12:35 pm Election of Officers and Executive
Nominating Committee report – Peter Wienold/Sarah Jones
Election: Peter Wienold to run.

Deb Haggard to run Election of Secretary

Call for nominations from the floor in each category.

Executive:

President – Sarah Jones
VP – Carol-Anne Phillips
2nd VP – Terry Deakin
Treasurer –
Secretary – Peter Wienold
1 Year Director nominees (8 positions)
The Nomination Committee has identified and supported the following people for open positions on the Board. They include:
Gail Horvath (Port Posh Wash)
Krista McKitrick (Belle's Hair Care)
Teresa Bird (Publisher – AV News)
Michael Moore(IT Specialist)
Crystal Knudsen (Branch Manager – Scotiabank)
Lori Kerr (Coastal Community Credit Union)
Daniel Savard (Swept Away Inn)
Dave Heinrichs (Alberni District Co-op)
Where election is necessary allow each candidate up to 2 minutes for self-introduction.
Conduct elections by raised hand (Zoom option) where required.
Announce results.
Swearing in ceremony conducted by Councilor Deb Haggard.

Motion to destroy all ballots.

Introduce in-coming Board of Directors
~ 1:00pm MOTION TO ADJOURN
Dates to remember:
Thursday, May 28th @ 7:30am – Board Meeting – via Zoom
Thursday, June 25th @ 7:00am – Board Meeting – AVCOC or via ZOOM at 7:30am