You are here
Network Lunch/Dinner Meeting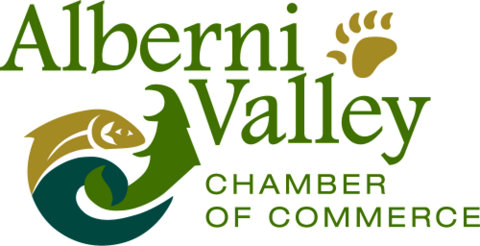 Date:
Wednesday, May 29, 2019 - 11:30am to 1:30pm
Join us at Chances Rim Rock for our 2019 AGM! This years' meeting will feature a guest presenation from Mr. Flynn Scott - CPA Bylaw Services Manager as well as a financial update from our Auditor - Rob Anderson and a YE report from Chamber Chair - Taurean Seib and Chamber CEO - Bill Collette.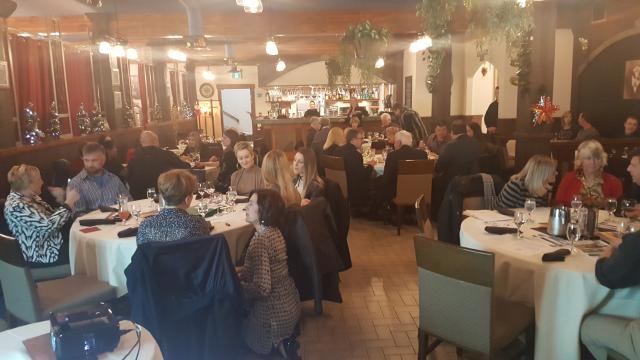 Date:
Wednesday, February 6, 2019 - 5:30pm to 8:45pm
February Dinner Meeting 
Italian Hall Events Center
4065 - 6th Avenue, Port Alberni, BC
Catered by: The Blue Marlin Inn
AGENDA:
5:30pm Networking
6:10pm Dinner - Buffet Style
6:40pm - Chamber Announcements
6:50pm - Self Introductions
7:00pm - Mark Lacroix - CAT - Port Alberni 
7:10pm - Shawn Standley - Owner - Full of Beans Play Cafe (former Military - Critical Nurse - Afghanistan)
7:30pm - Moni Khan - Development of a Medical Marijuana Facility in Beaver Creek. Features of her development plans include:
$1,000,000. + already invested
250 FT Jobs
24/7 Operation
100 Indirect FT jobs (estimated) 
Wages ranging from $40k per year and Up
Additional office space will be required in the City Centre area. Will rent or purchase suitable property
Top level wages approaching $200k per year
Focus on hiring local people
Significant training involved
Security plans mirror that of Federal Prisons
Once fully operational sales and revenues in the Billions
Most sales will be International 
Medical facility only
8:00pm - Kim Smythe - CEO - Nanaimo Chamber of Commerce. Mr. Smythe will speak about the Economic Impact that the Tilray Medical Marijuana facility has had on the area. 

Date:
Wednesday, March 27, 2019 - 5:30pm to Thursday, March 28, 2019 - 1:00am
Agenda: 
Wednesday, March 27th 5:30pm 
Chances Rim Rock
Networking @ 5:30pm
Dinner Service - Buffet @ 6:10pm
Chamber Announcements @ 6:40pm
Self Introductions @ 6:50pm
Ms. Barb Baker - Alpine Club of Canada - Vancouver Island - Ms. Baker and her colleagues will speak about Trails in and around the Alberni Valley. 
Ms. Jennifer Collette - Chair - AV Hospice Society and Ms. Teresa Ludvigson - Fund Development Officer will speak about the New Build Project on 10th Avenue for the Society
Mr. Scott Jeary - First Nations Educationa Foundation will speak about the Language Revitalization project that will be initiated right here in Port Alberni. This is a major project aimed at the Reconcilation and Language recovery for Indigenous Peoples of British Columbia and in particular the West Coast of Vancouver Island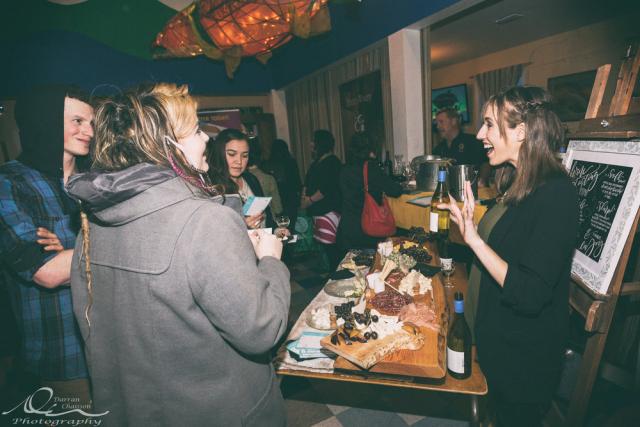 Date:
Friday, January 4, 2019 - 6:00pm to 9:00pm
 Join us for the Chamber Christmas Networking Event 
NEW DATE: Friday, January 4,  6pm - 9pm
Char's Landing
4815 Argyle Street
Port Alberni, BC
Featuring:
Wine/Cheese
2 Guest Speakers including:
David Edgar - Ministry of Transportation (featuring Cathedral Grove)
Dana Wacker - Tourism Vancouver Island
Live Music
Ambassador of the Year Award (Chamber Ambassador Program)