You are here
November Dinner Meeting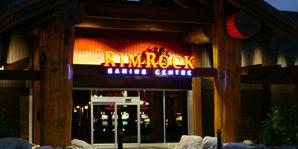 Date:
Wednesday, November 7, 2018 - 5:30pm
***SOLD OUT***
Join us on Wednesday, November 7th at 5:30pm at Chances RimRock. 
We have quite the Agenda - Hope you can make it!
5:30pm - Networking
6:10pm - Dinner
6:40pm - Chamber Announcements
6:45pm - Self Introductions
7:00pm - Her Worship - Mayor Sharie Minions
7:15pm - Ron Paulson - Announcement
7:20pm - Peter Wienold - Announcement
7:25pm - Chrissie John - BCAAFC - Announcement
7:30pm - Brad Desmarais - BCLC (See bio below)
7:50pm - Deb McClelland - ED - Kamloops Chamber of Commerce - See Bio below)
8:10pm - Closing remarks
Brad Desmarais Bio:
Brad provides leadership and strategic direction for gaming facilities, marketing and product development as well as operational responsibility for the delivery of products and services for players and business partners.
Brad joined BCLC in February 2013 as VP of Corporate Security & Compliance. His responsibilities included all aspects of security, compliance, legal services, privacy and Freedom of Information administration. He led the development and implementation of corporate security and compliance policies and procedures for BCLC, our players and private sector service providers. In addition to his Executive role in Corporate Security & Compliance, Brad concurrently served as the Interim Vice President of Human Resources.
Brad has over 34 years combined service with the Vancouver Police Department and the RCMP. He served as Inspector in Charge of Major Crimes in the VPD organization where he was responsible for over 70 sworn members and civilian staff. Highlights of his career include recognized accomplishments and awards across all levels of policing including senior domestic and international operations and administrative management. Brad demonstrates strong team building skills through motivational and enthusiastic leadership. He has extensive training experience and is an accomplished lecturer on matters related to organized crime, money laundering, evidence collection in foreign jurisdictions and privacy issues in relation to the domestic and international financial industry.
Brad began his Police Training at the Justice Institute of British Columbia in 1979 and has since completed over 35 training programs and courses.
Deb McClelland Bio:
Deb McClelland has served on many boards over the past 35+ years, some following the policy governance model, most not.  She has studied board governance for over 18 years and has become the go-to person for chambers across the province in all matters pertaining to governance.
Deb began her career at the Kamloops Chamber of Commerce in 1999. During her time at the chamber, Deb has overseen her board's change to the policy governance model and created templates that assist boards to transition in a practical and efficient way.
Deb served on the boards of directors for the Canadian Chamber of Commerce and BC Chamber of Commerce; and is a Past President of the Chamber of Commerce Executives of Canada and BC Chamber Executives boards. 
Deb's passion is board governance and chamber management and she enjoys teaching and mentoring other boards and staff to transition to governance best practices.