You are here
October Dinner Meeting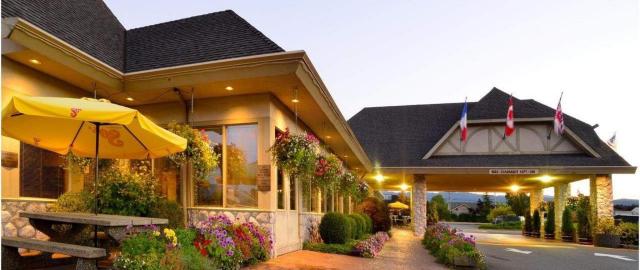 Date:
Wednesday, October 10, 2018 - 5:30pm
We have a great meeting planned for early October! Featuring three guest speakers including Mr. Dale Wheeldon of the British Columbia Economic Development Association. Mr. Wheeldon has many years of experience in building communities through economic development. His topic today will be on DOING BUSINESS IN THE FACE OF DISASTER. An important topic for ALL in business to listen to knowing full well that a disaster is very possible at any time. A Tsuanmi....could hit, a forest fire could hit....earthquake. 
In addition to Mr. Wheeldon we'll have two guest speakers join us that evening one on each side of the Proportional Representation Referendum that we'll all be voting on soon. Let's hear what both sides say and then make an informed decision. 
We're pleased to bring you to the Hospitality Inn who have recently reopened their Restaurant from Breakfast Services. They are pleased to cater this event specially for us. It's lovely in there!