You are here
2015 Community Excellence Awards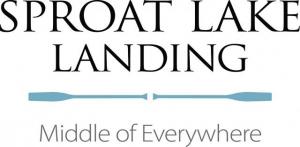 The Annual Alberni Valley Community Excellence Awards are held in the spring each year. The Gala evening is a signature event in the Alberni Valley business community and is not to be missed. The 2015 Event will occur on Friday, April 24, 2015 at the Italian Center - 4065 - 6th Avenue, Port Alberni.
Our Title Sponsor for 2015 is SPROAT LAKE LANDING   a beautiful setting in itself. The folks at Sproat Lake Landing are planning to CATER our event at the Italian Center featuring some of their new menu items that will be ever present at their new venue (Opening - Spring 2015).
For 2015 our event will feature 13 Awards (up from 12 in 2014) including new awards; Welcoming Workplace - sponsored by Port Alberni Community Living Association, a new Music Award - sponsored by Kenn and Linda Whiteman and a Healthy Living Award sponsored by Coastal Community Credit Union.
Also new for 2015 is a full slate of Awards Committee Members who have been meeting regularly since October of 2014. Our Committee comprised of: Bill Collette, Norma Doucette, Neil Malbon, Kris Patterson, Nicole Mitchell, Teresa Bird & Heather Graydon all from the Chamber of Commerce plus we have Sandra Gentleman, Tashia Potter, M.G. Walker, Jennifer Collette, Kenn Whiteman, Curtis Korver & Christopher Finlayson joining us. Our committee is challenged with bringing one nomination per category to every meeting thus we're going to have LOTS of work ahead of us.
Watch our site for ongoing information about the event and please contact us with nominations.
To nominate a business contact the Chamber at 250-724-6535 or submit your nomination online by clicking: ONLINE NOMINATION FORM
NOMINATIONS NOW CLOSED: THANK YOU FOR PROVIDING US WITH HUNDREDS OF NOMINATIONS!
TICKET SALES!
Individual Tickets: $50.00 + tax
Table of 8 Tickets: $375.00 + tax
Call or stop by our office to reserve your tickets today!
Nominees for this award are no stranger to Social Media Platforms in use today. They'll most certainly be active on Facebook, likely know the value of a Twitter Account and they probably use Instagram to help broadcast the vi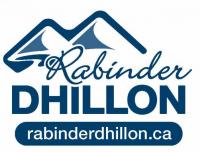 A most prestigious award for Alberni Valley residents. This award has been sponsored by Arrowsmith Rotary for many years and is one award that is fully managed by the Sponsor themselves. Nominations of course come through the Awards Committee of the Chamber of Commerce but the eventual finalists and winner are determined through the Rotary Club themselves. This award dates back to 1968 when Mr. Bernard Bens and Mr. George Rowley of the Port Alberni Knights of Columbus jointly donated the first Port Alberni Citizen Award to Ms. Helen Patenaud. Since then many people have taken the stage as the rightful recipient of this award. More recent winners include: 2010 - Mr. Wolfgang Zimmerman, 2011 - Ms. Pam Craig, 2012 - Ms. Irene Robinson, 2013 Mr. Dan Washington and in 2014 the award was won by Ms. Nancy Wilmot. The Criteria for the award is such that a nominee must be someone who has demonstrated a major commitment to the betterment of the Community through participation in Community Events, Activities and Volunteer Positions.

A key Award for our Ceremony recognizes the Best of the Best in terms of ongoing Customer Service. Our Nominees can include businesses or individuals within businesses who clearly demonstrate a Customer First Agenda in their everyday approach. It would not be uncommon for our Nominees to know many of their customers by first name and of course all nominees will be people and organizations whose very presence in the city is welcomed by all.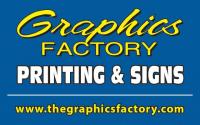 We are honored to work with Ms. Trumper on this very important award. She has backed this particular award for many years providing us with the funds necessary to bring together three finalists to every event. Our Youth are our future and this award is one way to recognize and reward those young people who already making an impact. The criteria is rather simple. We're looking for dynamic young people under the age of 19 who have impressed many within their circle. They may be top students, athletes, volunteers, employees or just the neighborhood kid who knocks on your door to shovel the walk.

Volunteer of the Year Award
One of our tougher awards to find a winner for simply because there are so many qualified and over qualified nominees. Still, we are always pleased to recognize at least one of these special people every year. Our Volunteer of the Year nominees will be very involved in the community often in more than one area. They give of their time generously and through that the programs they work on are all the better because of it.

Tourism and Hospitality Award
As the area starts to grow its overall Tourism base we are pleased to dedicate an annual award to a worthy recipient. We have many creative and impressive operators from B&B's to Motels and Hotels and then beyond that we have organizations dedicated to their specific tourism related business. In determining the eventual winner for this category we will review on line reports and reviews so that we can see what others are saying about the business or organization.

The Rising Star Award evolved from earlier brands focused on newer businesses that had recently entered the marketplace. The criteria is such that the nominees would not yet have celebrated their 5th year in business yet at the same time their brand is already known and identified with. The ownership would be well-known in the community likely through some additional involved in various local activities.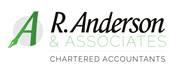 Another evolved award. This one was called an 'Environmental' Award in the past but today carries a name that is slightly wider in its overall scope. The nominees will be organizations that have a clear policy on Green Initiatives and Habits and all of their staff will be fully on board with this important element in today's business world.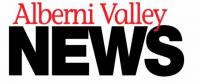 A new award in 2014 we are pleased to continue with it for 2015. The award is earmarked for those businesses that have invested in the image that they portray to the public via updated store fronts, landscaping, paint and/or general reinvestment. Our 2014 winner was our Title Sponsor for this year - Sproat Lake Landing and the finalists were: Aaron Vissia Financial & Blue Fish Gallery both of which were winners in their own right.

Welcoming Workplace Award
We are excited to offer this award to recognize individuals and businesses that have gone the extra mile providing accessibility and positive opportunities for all. Your business recognizes how beneficial a diverse and inclusive work environment can be for their business.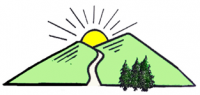 Business Excellence Award
This award is designed to recognize the long standing business community in the Alberni Valley. In business for more than 5 years the nominees, finalists and eventual winner are all fixtures in the area. Their brand is well-known, the ownership has a synonymous name with Port Alberni and their product/service is exemplary.

Health and Wellness Award
A new award for 2015 the Health and Wellness recognizes the great effort that our nominees have made in ensuring that the populace of the Alberni Valley is healthy and vibrant. We are looking for nominations from the Professional side of things to the Health Focused Retailer to the individual who has significantly contributed to the better being for all of us.

The Alberni Valley is blessed with many who have made Music their lives. Our nominees are people or groups of people who create music entertainment so that the rest of us can enjoy our lives just a bit more. Criteria for the award are as follows: 1> Must be a Resident of the Alberni Valley 2> Must play a musical instrument of some sort 3> Must have a portfolio of volunteer hours sharing their musical talents with other Port Alberni citizens 4> Have perfected their love of music to such an extent that others can feel their love of what they do as a musician.
The Alberni Valley Chamber gratefully acknowledges the financial and in kind support of each of its community partners. Special thanks to SPROAT LAKE LANDING  who have sponsored the event itself. We thank the local media for their collective 'in kind' support enabling us to get the word out for the betterment of the entire community.
Other supporters of the Event are: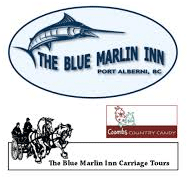 Blue Marlin Inn
Sponsoring the locally produced Wine for every table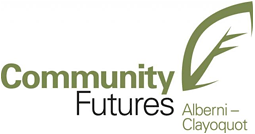 Community Futures
Sponsoring the Italian Center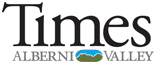 Alberni Valley Times
Sponsoring the Music and Entertainment for the Evening
The group photo below includes our many finalists from the event staged in April of 2014.