Payworks: Payroll Solutions
Payworks is a leading expert in the field of total workforce management solutions, providing cloud-based Payroll, Human Resources, Employee Time and Absence Management to businesses across Canada.
We're a Platinum Club member of Canada's Best Managed Companies, having held the Best Managed distinction every year since 2012, and were designated one of Canada's Top Small & Medium Employers for 2021.
The Alberni Valley Chamber of Commerce uses the Payworks and can attest to the functionality of the program. Simply put; it is wonderful. Highly recommend it for all your payroll needs.

DISCOUNT ACCESS
Contact Payworks at sales@payworks.ca or call 1-866-788-3500.
---

Helping small business do more business®.
Email Marketing Automation helps you drive sales by keeping your audience engaged and building relationships.
Welcome email for new subscribers
Triggered email series
Contact segmentation
Resend emails to non-openers
Powerful list-building tools
From email marketing to event management, to social sharing and more, members save up to 25% on these easy-to-use marketing tools.
Contact our office to learn more about this wonderful program. Our Newsletters are created using Constant Contact. We achieve very good results, we can track pretty much anything too. Before signing up be sure to link through us as we may be able to save you money!
---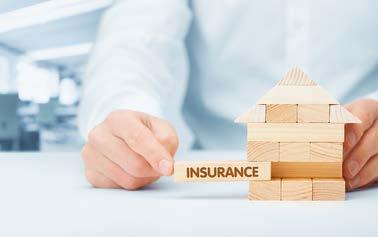 BC Chamber of Commerce Non-Profit Insurance Program
In partnership with Axis Insurance Managers Inc. (previously Shaw Sabey & Associates Ltd.), our 20+ years' experience and group-buying power has helped us negotiate some of the best coverage and lowest rates in the country.
Coverage options include:
Directors & Officers Liability
Commercial General Liability
Property, Crime, Privacy Breach, Legal Expense, Volunteer Accident, Special Event. All of these programs or some of them can be included.
The Alberni Valley Chamber of Commerce uses this program and can confirm that rates are reasonable. Highly recommend this program.
---
Chambers Group Insurance Plan
Considered the VERY BEST Group Insurance Plan available in Canada you as a Member of the Chamber of Commerce can access the program. The Plan offers flexibility unknown in the industry where even a sole proprietorship can access the group plan. And, as part of the plan you are protected against user based premium increases as your rates are blended throughout the system thereby given you the benefits of a large business while being small.
Life Insurance/Accidental Death & Dismemberment
Dependent Life
Short Term Disability
Long Term Disability
Health Insurance
Travel Health Insurance
Dental Insurance
Orthodontics (for groups of 10+)
Employee Assistance Counseling
Vision Care
Drug Plans Including "Drug Card" Options, paying benefits right in the pharmacy
Business Overhead Benefits
RRSPs (PDF)
You can reach our LOCAL representative who is keen to meet with you, at your convenience, at: jolleen@albernichamber.ca (once Membership is confirmed we can assist you in receiving a customized quote)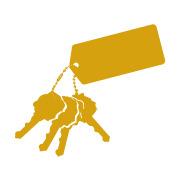 Get A Quote
Discover why 30,000 business owners have selected this plan. Your local Chambers Plan Advisor will be in touch with a free quote for affordable group benefit coverage.

---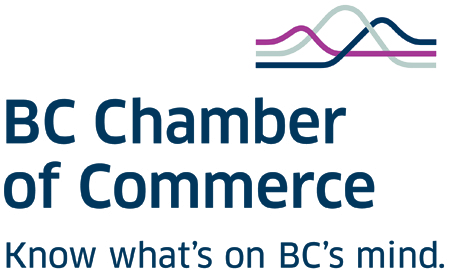 BCMindReader.com
We know what's on BC's mind.
We're the only BC business association with an opt-in business intelligence community—that's over 3,500 members strong.
Our members are CEOs and leaders, entrepreneurs, captains of industry, business owners large and small, and corporate British Columbians. Members provide insight into the BC economic landscape and voice concerns and opportunities for BC businesses. Data gathered through BCMindReader.com is contextualized and shared with government. It informs our advocacy efforts and the policy process.
As a member of our community you'll participate in surveys on topics you care about—all related to BC business and the provincial economy. We also share these insights back with you—so you can make data-driven decisions about your business.
Our community demographics supercharge our insight. BCMindReader.com is free to join, and our members represent every sector and region in BC; businesses of every size; and diverse backgrounds and cultures—giving voice to every British Columbian.
Learn more at: BCMindreader.com
---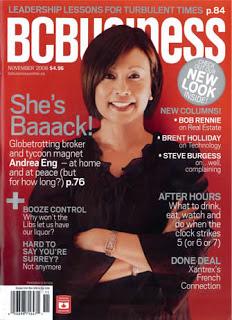 BCBusiness and the BC Chamber of Commerce are now partners. To seal the deal, here's a great rate
Your one-year subscription to BCBusiness magazine includes 10 issues of the print and digital edition—all for one low price!
There's no easier way to stay informed, join the BCBusiness community and keep ahead of the competition.
As a member of the BC Chamber of Commerce, you can become a subscriber for just $12. This offer is also open to your employees.
Take advantage of our lowest subscription price ever!
Call us at the Alberni Chamber and we'll help you access these incredible rates.
---
Purolator: Shipping
Earn volume discounts starting at 25% on Purolator Express® and Purolator Ground® services.
Leverage your organization's specially negotiated rates with Purolator and get reliable, professional courier services for less1.

More benefits designed with your needs in mind:
Ease of use
Simple automated shipping options for labels, waybills, and more.
Traceability
Easy and transparent online tracking capability.
Extensive coverage
Nationally, provincially or regionally, reach more places in more ways through one trusted network
A wide range of options
Choose from ground, time definite2, international and more
End-to-end security
Our vast network translates into fewer handoffs
High customer service standards
Our people are knowledgeable and empowered to help you
A Canadian perspective
We take pride in being Canadian and contributing to the success of our country's businesses
Contact us at the Alberni Valley Chamber of Commerce so that you can activate membership discount rates. jolleen@albernichamber.ca
---

Kubera: Payment Processing Systems
Kubera provides a preferential rate package for credit and debit processing and dedicated relationship managers to help serve your needs.
BC Chamber of Commerce members can see the following advantages when working with Kubera:
Reduced administration time through integrated solutions
Industry leading reporting capabilities
Fewer terminal and hardware issues
Network and security support from our local team
Increased support from our local team of experts (augmenting 24-7-365 processor support)
Contact us for more information on how you too can access this valuable program: jolleen@albernichamber.ca
---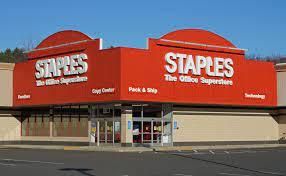 Staples: Office Supply Discount
Members access the Staples Advantage program to receive reduced costs on business supplies with no minimum order requirements.
Contact us for a link to the management team for the Chambers Membership Program at Staples. jolleen@albernichamber.ca
---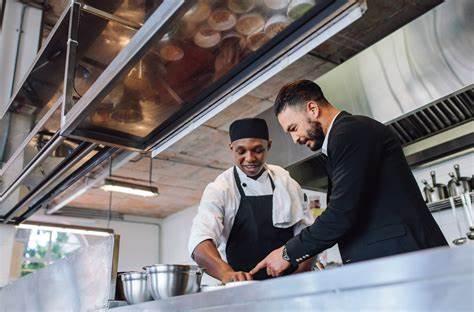 Support Your Business with Student Talent
Like many organizations in BC, finding good talent may be a top-of-mind challenge. By bringing a work-integrated learning (WIL) student onboard, your organization can benefit by:
Getting help with a specific project or issue your organization is facing
Adding staffing to support your day-to-day operations
Exposing your team to new ideas and creative thinking
Building your pipeline of potential future hires
Contributing to a stronger workforce and economy through providing training and experience to future skilled workers
You can bring students onboard from any one of BC's 25 public post-secondary schools. To find out more about work-integrated learning in BC, connect with the Association for Co-operative Education and Work-Integrated Learning (ACE-WIL).
Access Student Talent Across BC
Find out about work-integrated learning (WIL) programs available within your area. The BC Chamber organized a series of virtual events to highlight the various WIL opportunities available at some of BC's local post-secondary schools.
Get Started with Student Talent: Resources & Links
Funding Options: Your organization may be eligible for funding to hire a student.
What Can Student Do? Get some ideas on ways that students can add value your business and what types of roles they can do by downloading this resource.
Post Your Opportunity: Send your student job posting to multiple public post-secondary schools in BC at once.
Working with Students Handouts: Download our handouts below to support how you recruit and work with students.
Call us for more information on this program: 250-724-6535 or jolleen@albernichamber.ca
---