You are here
Community Excellence Awards 2016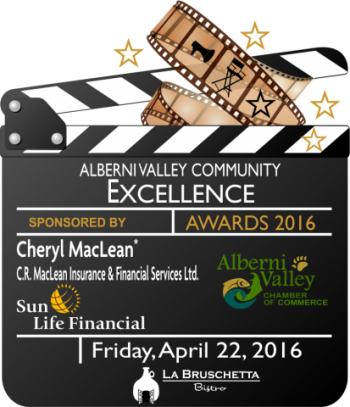 Event Details
"FROM THE CHAMBER WITH LOVE"
BONDING WITH EXCELLENCE
Title Sponsor for 2016
Cheryl MacLean - Sun Life Financial
Date/Location of Event
Friday, April 22nd, 2016 @ the Italian Hall catered by: La Bruscetta Bistro
To nominate a business contact the Chamber at 250-724-6535 or submit your nomination online by clicking: ONLINE NOMINATION FORM
TICKET SALES!
Individual Tickets: $75.00 + tax
Table of 8 Tickets: $500.00 + tax
Call or stop by our office to reserve your tickets today!
Nominees for the Social Media Award have a wonderful Facebook presence coupled with significant activity on various other Social Media platforms including Twitter, Instagram and more. They are ready and willing for the next Social Media phenomenon. Nominees have been in business for a minimum of two years as of April 22, 2016. Their On-Line presence is imaginative, interactive and fresh; if it's happening at their store/business, the news is only a click away.

This prestigious award has been sponsored by Arrowsmith Rotary for many years. Nominations for this award are collected by the Chamber of Commerce Awards Committee and in turn forwarded over to the Sponsor for their input and eventual determination of the winner. Nominees for the award are persons who demonstrate a major commitment to the betterment of the community through participation in community events and activities and have gone the extra mile by inspiring others to serve our region.

The entire scope of any business is its ability to excel in Customer Service either through its business personality or through a combination of wonderful people at the front end. Best yet are businesses that showcase both. Our nominees could be a business itself or an individual within a business who clearly demonstrate an everyday commitment to the best in Customer Service. The nominee will know many of his/her customers by first name and they'll know how to foster the business/customer relationship.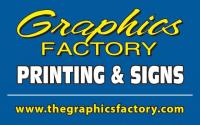 We are honoured to work with Ms. Gillian Trumper once again for the Youth of the Year Award. Ms. Trumper believes in youth, believes in the future of our area and because of that she generously contributes to this award every year. Our nominees are young people under the age of 19 who have already become widely known names either within their school, church, sporting association or neighbourhood through volunteering and general good deeds.

Port Alberni is blessed with an abundance of nominees for this award. Every day these hidden heroes are volunteering, working joyfully which enriching our community in countless ways. Each year some stand out for their exceptional commitment and for the difference they make in their field of hobby. Our winner will be the focus however every person volunteering in our community helps to make it better. Our winner is simply the current representative of them all.

As tourism continues to become a local focus in our area we are pleased to dedicate an annual award to a worthy recipient. Our nominees can come from a wide range of organizations including B&B's, Motel's, Fishing Charters, Restaurants, Lodges etc. In determining the eventual winner for this category we will review on-line reports and reviews to discover what others are saying about the business or organization.

Nominees for this Business Award are considered newcomers to the area with less than 5 years of operations. During their short stay they have become a well known local brand and ownership along with key management are widely known throughout the community through their external habits of serving the community.

In our times of environmental focus our nominees have already set a clear policy on green initiatives and habits within their business operations. Management and Staff are all fully committed to this important element in today's society.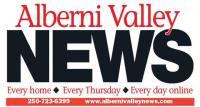 Formerly called the Image Enhancement Award our newly minted Business Investment Award looks for the same criteria. Our nominees are businesses that have made a marked commitment to improving the look and feel of their business. Perhaps its a complete renovation or maybe simply a fresh coat of paint along with gardens and other ideas aimed at improving the area.

We are excited to offer this award to recognize individuals and businesses that have gone the extra mile by providing accessibility and positive opportunities for all. The nominated business recognizes how beneficial a diverse and inclusive work environment can be for their business.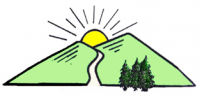 This award recognizes the businesses that have been long standing fixtures in the community. In business for more than five years the nominees are well known, are often modeled by newer businesses, and no doubt the ownership is very visible within the Community be it within Service Groups, on a Volunteer Role or simply lending a hand where need be.

Here we salute the effort that our nominees have made in ensuring that the populace of the Alberni Valley is healthy and vibrant. We are looking for nominees who make it a habit to promote good health either via their work as a Health Practitioner, Dedicated Retailer or perhaps they're an individual who is committed to improving fitness and general well-being via an activity based commitment.

This award which was new in 2015 is sponsored once again by well known local couple - Kenn and Linda Whiteman. Nominees for the award will include individuals living in the Alberni Valley who are committed to life with music. They may be a specific musician themselves or perhaps through their own musical talents they've moved on to a desire to pay it forward via encouraging others to take up music in one form or another.