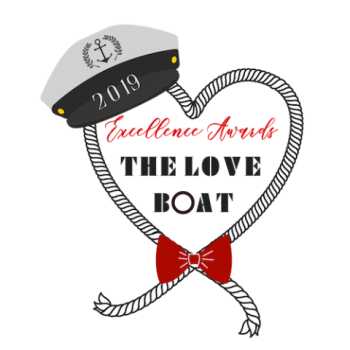 The Alberni Valley Chamber gratefully acknowledges the financial and in kind support of each of its community partners. Special thanks to The San Group who have sponsored the event itself. We thank the local media for their collective 'in kind' support enabling us to get the word out for the betterment of the entire community.
Our other sponsors noted below are assisting us with the Music, Wine, Decorations, Flowers etc. We appreciate the collective support of everyone involved. 
The Annual Alberni Valley Community Excellence Awards are held in the spring each year. The Gala evening is a signature event in the Alberni Valley business community and is not to be missed. The 2019 Event is planned for Friday, April 26th at The Italian Hall - 4065 - 6th Avenue in Port Alberni
This event is sure to be our Biggest and Best one yet! Here are some of the details for your evening plans.
Doors open at 5:30pm
Dress code is Cruising with a LOVE BOAT THEME.
Food Services provided by CHANCES RIM ROCK CASINO 
Event held at The Italian Hall & Events Centre
Flowers by: Azalea Flowers (Sponsored by Alport Insurance) 
Photography by: Lyndon Cassell Photography  (Sponsored by Alport Insurance)
Wine by: Alberni Liquor Store
Music by: Alberni Teens Can Rock (sponsored by the Blue Marlin INN)
Title Sponsor - The San Group
Gold Sponsor - Scotiabank
Theme of the event is THE LOVE BOAT - Dress accordingly!
Event Planning by: Pressed Event Services
Emcee - Naomi Nicholson
Awards by : West Coast Games - product supplied by The San Group
Guest Speakers:
Welcome by: Tseshaht First Nation 
Bill Collette - CEO Alberni Valley Chamber of Commerce
Tauren Seib - Chair Alberni Valley Chamber of Commerce
The San Group
Ms. Sharie Minions - Mayor of Port Alberni
Hon. Scott Fraser MLA Mid-Island Pacific Rim
Mr. Gord Johns MP Courtenay/Alberni
Crystal Knudsen - Scotiabank (will introduce Keynote Speaker)   
Anthony Everett - President / CEO - Tourism Vancouver Island
Each Award will be presented by the Sponsor of the Award Category. 
Tickets available as of March 1/19 @ $90.00 each or $$695.00 per table of 8 
 

And our FINALISTS ARE: FOR 2019 - LISTED  random order
Call or stop by our office to reserve your tickets today!   
SOLD OUT! 
Ambassador of Service:
Kim White - Bare Bones Fish n Chips, Carli Rogers - Boomerangs' Cafe, ????? (this one not yet visited!)
Business Excellence:
Trends Design, Jowsey's Furniture, Bare Bones Fish n Chips
Business Investment:
The Flooring Depot, Kingsway Hotel, Steampunk Cafe
Customer Service:
GD Auto, Double R Meats, J & L Drive In
Green Award:
Social Root Consulting, Guy Langlois - PA Shelter Society, Earth, Land & Sea
Health Fitness/Wellness Award
Healthy Habits, Ariel Sharron, Nomi Samson
Rising Star Award
Power of Three, Burde Beans, Full of Beans Play Cafe
Social Media Award:
Live Love Laser Clinic, Cloud City, Twin City Brewery
Community Events Award
Five Acre Shaker, The Fall Fair, Funtastic Alberni
Youth of the Year Award
Sarah Higginson, Jayson Matthews, Lihn Tran, Emily West, Memphis Dick
Tourism and Hospitality Award
Best Western Plus Barclay Hotel, Arrowvale Campground, Pacific Seaplanes
Women Leadership Award
Terry Deakin, Sarah Jones, Louise Pearson
Chamber Award:
Deb Haggard
Welcoming Workplace
Handy Andy
Volunteer of the Year
Marilyn Gibson
Special Recognition
Steampunk Cafe
Visionary Award
Foster Coulson - Coulson Ice Blast
Citizen of the year
Sally Anderson
WINNERS HIGHLIGHTED.