Our Commitment to you is three-fold at Belle's Haircare... by Stylists inspired with on-going Education by leaders in their field, by our Contribution to the Environment with our methods,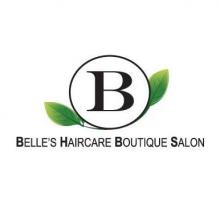 YOUR #1 DESTINATION FOR THE QUICKEST, MOST EFFECTIVE, AND MOST FUN HAIR REMOVAL SERVICES ON THE MARKET. OUR MISSION IS TO LEAVE YOU FEELING ENERGIZED AND POWERFUL, SO YOU CAN CELEBRATE YOUR UNIQUENESS AND EMBRACE YOUR INNER FOX!

The Power of Three is a heart-felt business located in Port Alberni, British Columbia. Offering a wide variety of health and beauty services provided by expertly trained and educated staff.