You are here
Mountain View Bakery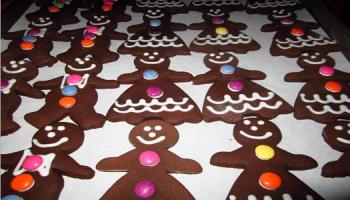 Fresh everyday all things Bakery!
Wraps, Soups, Salads, and Sandwiches made only on Bread baked that morning!
Coffee, Espresso, and Lattes at your request
* Bakery
*Deli
*Cafe' 
Spotlight:
30 + 17 + 12 equals the number of years each of the three owners have led the team at Mountain View Bakery. That means that this business has been around for 59 years in Port Alberni. Now owned and operated by Chris and Terrie Admiraal - for the last 12 years, the business continues to grow and excel. Here is a couple of Trip Advisor Posts: "This is my favorite bakery in the world. I live in Vancouver and we stop every time on the way to Tofino. Their cream puffs with fresh whipped cream and amazing chocolate toppings are to die for....not to mention their amazing brownies. The owners stay up all night baking and it is spectacular." Nancy from Vancouver
"Very good bread, nice choices. The Baguette is VERY close to those in France. The Donuts are just delish....very tender, like biting into a cloud." Sue from Port Alberni
When asked what they like about Port Alberni Chris was quick to respond with the 'Outdoors, lakes, fishing and the nearby Mtn for skiing." They love it here! Mtn View were happy to participate in the #tryhomefirst program held in December and look forward to doing it again later this year.