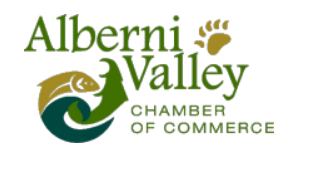 Event Date
Wednesday, Oct 16, 2019 - 12:00 AM
Because women work wonders.
Mark your calendar for Wednesday, October 16th, 2019! 
(& Scroll below to buy your ticket online)
The Chamber invites you to a full day full day of casual, fun, and informative professional development and networking featuring local women sharing their stories, challenges, and triumphs in business. This is for all women with an interest in business, whether they are owners, managers, employees, or thinking about starting a business. The format is a series of panels featuring local women in business answering questions from a moderator and questions from the audience. Intros and a heartfelt Welcoming Address will be provided by Port Alberni Mayor Sharie Minions and the Alberni Valley Chamber of Commerce, followed by two exicitng panels featuring local women in business and a lively, inspiring lunchtime Keynote Address by Mandy Farmer, President & CEO of Accent Inns. Ad midday participants can browse the Working Wonders Info Market an meet representatives from busines-related organizations and institutions, so be sure to ask them what they can do to support and grow your business! The day wraps up with a final panel, a second Keynote Address by Josie Osborne, Mayor of the District of Tofino, and concluding remarks by Debbie Haggard. 
Special thanks to our sponsor the Alberni Valley News!
Panel 1: Marketing & Customer Relationship Management 
Panelists:
Annette Clement, Sales & Marketing Manager, Best Western Plus Barclay Hotel; Director, Alberni Valley Tourism
Sarah Jones, Manager/Buyer, Walk the Coast; President, Alberni Valley Chamber of Commerce
Kathy Krznaric, Owner, The Little Bavaria
Alicia Puucepp, Communications Manager, City of Port Alberni
Panel 2: Growth & Development Strategies
Panelists:
Dorothy Clarkstone, Co-Owner, Clarkstone & Dearin Notary Co.
Terry Deakin, Owner & CEO, INEO Employment Services; 2nd Vice-President, Alberni Valley Chamber of Commerce
Bouchra Savard, Co-Owner, Swept Away Inn and Fish & Duck Pub
Stefanie Weber, Co-Owner, Tim Hortons/Port Alberni
Panel 3: Work/Life Balance & Self Care
Panelists:
Rabinder Dhillon, Mortgage Expert, DLC Canadian Mortgage Experts
Alixe Diewold, Realtor, RE/MAX Mid-Island Realty
Carol-Anne Phillips, Co-Owner, Forever New Consignment, KJ Riggins Clothing Co., All Tied Up Wedding and Event Planning; General Manager, The Italian Hall Events Centre; Vice-President, Alberni Valley Chamber of Commerce
Mary Ann Naesgaard, Co-Owner, Naesgaard Farm Market Ltd.
The Working Wonders Info Market 
Alberni Valley Employment Centre (incl. info regarding their wage subsidy program)
Community Futures Alberni-Clayoquot
INEO Employment Services
North Island College
Venture Connect
Women's Enterprise Centre (Victoria BC)
Young Professionals of the Alberni Valley
They are looking forward to meeting you!
BIOGRAPHIES
Keynote Speaker Mandy Farmer, President & CEO of Accent Inns, has been recognized as Hotelier of the Year by Pinnacle Awards, an accolade that recognizes her decades of work within Canada's tourism industry. Highlights from Farmer's career include a commitment to the family-business, innovation through customer promotions and staff programs, rebelling against the ordinary through the creation of the Hotel Zed brand, and support of her local Victoria community and through charities that operate throughout the province.
Keynote Speaker Josie Osborne was recently re-elected to her third term as mayor of Tofino. A self-described 'community builder,' she grew up on Vancouver Island immersed in her parents' small businesses and was strongly mentored in community service. After completing post-secondary education at UBC and SFU, she moved to Tofino and pursued a 15 year career in marine biology and environmental education before turning to small business and politics. Prior to becoming mayor, Josie served as the Chair of the Board of Directors for Tofino's destination marketing organization, Tourism Tofino. Josie currently serves as Chair of the Board for the Island Coastal Economic Trust (ICET), and Vice Chair of the Alberni-Clayoquot Regional District. In 2017, she was appointed by the BC Minister of Environment and Climate Change to the British Columbia Clean Growth and Climate Action Advisory Council.
Location: Chances Rimrock Gaming Centre, 4890 Cherry Creek Road, Port Alberni BC
Please note that updates will be posted here and in the following locations:
For inquiries or to sign up for the email list contact: Reana Miller / Special Projects, reana@albernichamber.ca, 250-724-6535.
To purchase your ticket for this event, please use the paypal payment button below:
Early Bird price: $45.00 + GST

After September 30th: $60.00 + GST
Ticket price includes lunch and refreshments. Registration opens at 8:30am. The event runs from 9:00am - 5:00pm.
This event is made possible by a grant from the Province of British Columbia.