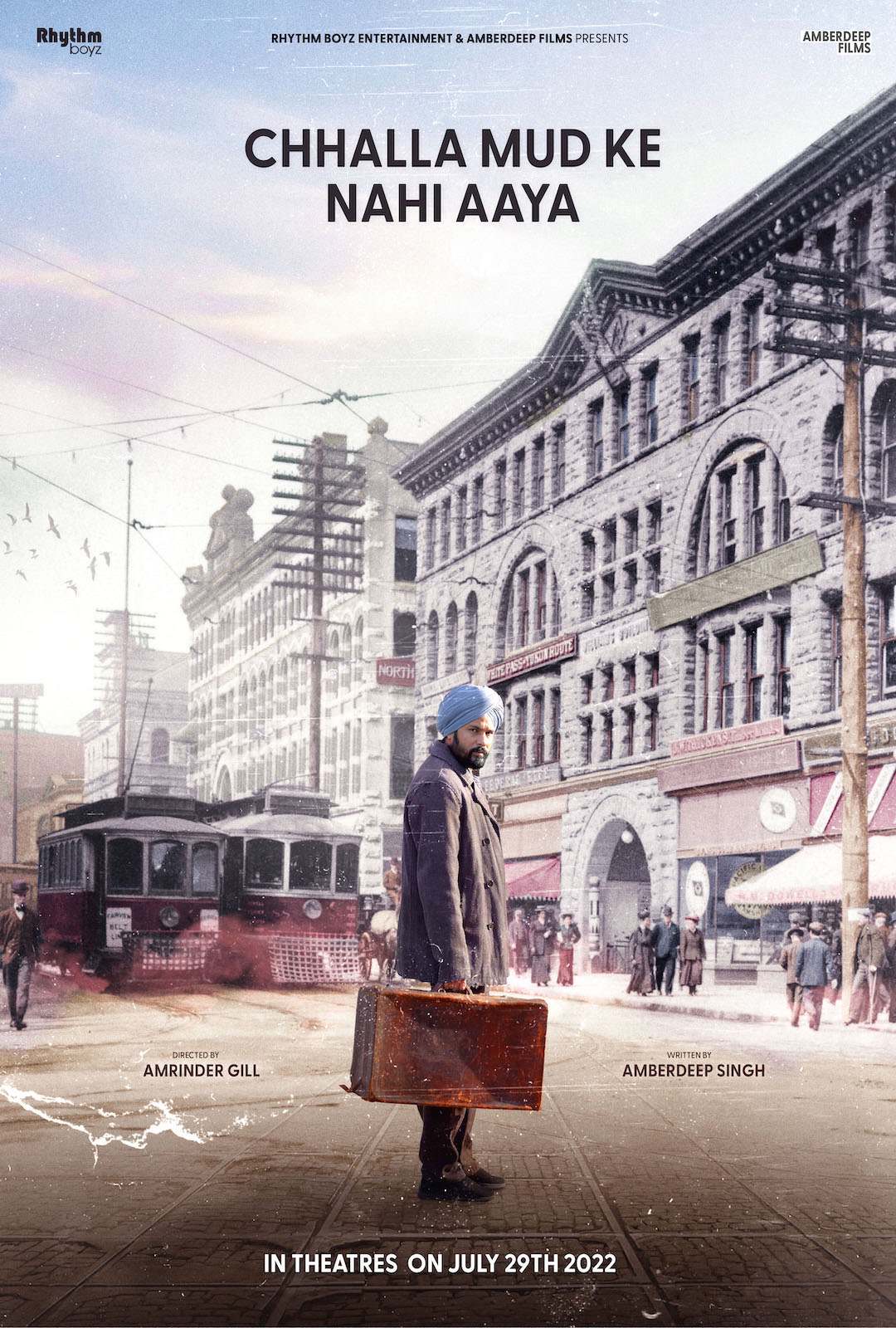 In April of 2022 the Chamber of Commerce was contacted by Rhythm Boyz Entertainment regarding a film they were in the midst of producing. The film entitled "Chhalla Mud Ke Nahi Aaya" was originally planned for production in Barkerville but after a quick visit by two of the RBE management team they reversed course and did about 20% of their filming in our back yard. Some 110 people were in town for the week in April and another 50 came through in early July to add some more scenes to the film.
The film was originally planned for release in 2020 but we all know what happened that year. So, some two years on they have quickly completed their production and now it is available in theatres across Canada!
On behalf of the Chamber of Commerce we'd like to acknowledge many who helped us with this last minute production:
Starboard Grill. Brad, Kelly, Scott and the team at the Starboard Grill received a call from me (Bill Collette) late on a Friday evening and after some back and forth they agreed to the demanding schedule set forth by RBE. They were at the McLean Mill by Sunday morning and they were fully in place early Monday working 14 - 16 hour days through the balance of the week. Then when they received a direct call from RBE in July they did it again.
Ian Staton. Ian is a local fellow who volunteers extensively in the community including with ourselves as the lead in 2022 for our Ambassador program. Ian is also a licensed Security Guard. Ian also received a late last minute call from me and he agreed to be part of the team. He stayed on site at McLean Mill in a cold building all night long, night after night ensuring that all the equipment was safe and secure. He too responded to a last minute call in early July.
Our local hotels. In particular both the Best Western Plus Barclay Hotel and the Hospitality Inn. Both locations responded to our requests for group rates and like the others all of this was pretty much last minute.
Richard Spencer. Richard is an employee of the Chamber of Commerce and is now a recent graduate of ADSS. He was finishing off his schooling in a film program offered in Powell River. When we contacted Richard to see if he was interested and available to serve as a film assistant for RBE he jumped at the chance. I watched Richard through the week on set and can confirm that by day four he was the lead director of the film. He knows the McLean Mill, he knows film and he simply rocked it.
At the end of the first session with RBE both Richard and Brad (Starboard Grill) were approached by the organization to see if they could or would consider additional work with them for the completion of the film in Barkerville. Obviously neither party could accept the offer but it does point to the quality of service we as a community were able to provide.
The film is set in the early 1900's (1905 was the target time) and to my current knowledge it surrounds some true events though most of it is fictional. There is a background love story involved and much of that part was filmed right here in Port Alberni.
The trailer is available through a link here and you'll note that the McLean Mill is featured in it. Nice!