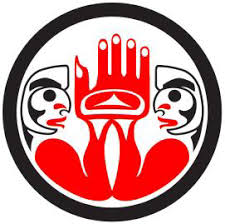 Tourism Ucluelet unveiled a new regional Welcome Map at the Pacific Rim Visitor Centre last week.
The Welcome Map acknowledges six Nuu-chah-nulth First Nations tribes (Ucluelet First Nation, Toquaht Nation, Tseshaht First Nation, Tla-o-qui-aht First Nations, Ahousaht and Hesquiaht First Nation), municipalities and the National Park who collectively make up the West Coast region.
During the Oct. 19 unveiling ceremony, Ucluelet First Nation elder Marjorie Touchie said a prayer and Tseshaht First Nation elected council member Deb Foxcroft acknowledged the hereditary chiefs.
Mayco Noel gave his last public speech as mayor of Ucluelet.
"For me, I think it just really represents the gateway of coming to the West Coast. One of my pet peeves has always been the fact that a lot of our Indigenous communities are not listed on a lot of the maps that we see on the Island. I'm just proud to see this here today with the flag from Yuu-cluth-aht behind us. It's inspiring and long overdue. I'm hoping to see more of these on parts of our Island," he said.
Tourism Ucluelet's executive director Denise Stys-Norman said the new map is "more reflective of all the communities that make up this beautiful portion of the West Coast."
"It provides a first step of many to help educate travellers of where they're visiting," she said, noting that the project was made possible thanks to funding from 4VI (formerly Tourism Vancouver Island).
Park Reserve acting superintendent Dave Tovell told the Westerly that Parks helped connect Tourism Ucluelet with key language speakers and knowledge keepers.
"Within the Park we have the trilingual signs now on the ʔapsčiik t'ašii (pronounced 'Ups-cheek ta-shee') and so much of our cultural interpretation is Nuu-chah-nulth first and then English and French after. That's how we are moving and we're hoping that keeps expanding," said Tovell.
Yuułuʔiłʔatḥ Government president Charles McCarthy was unable to attend the unveiling in-person, but sent a written statement:
"First, I would like to acknowledge that we are pleased to have representation on the board of directors at Tourism Ucluelet. For the first time, the Yuułuʔiłʔatḥ Government has a voting seating, which has been appointed to Melissa Boucha, manager of communications and public relations, due to her role and previous experience as a Tourism Ucluelet Board member. With this, we have correspondence, collaboration, and participation in tourism initiatives within our traditional territory of Ucluelet. The Welcome Map displayed at the PRVC, is an overdue and appreciated project. This display gives the opportunity for visitors to acknowledge the communities along the West Coast and the territories they are visiting. We look forward to more collaborative projects, like this, in the future. Kleco, Kleco," wrote McCarthy.
Barbara Schramm was the main graphic designer on the project. She said she downloaded a Nuu-chah-nulth font to help with the characters.
"I think it's an excellent concept for Tourism Ucluelet to partner with all the Nations on the West Coast to create a welcoming information piece so people know exactly where they are standing," said Schramm.
She went on to say that the range of Nations included on the map was determined by who uses Highway 4 to access to their community.
"There are no dividing lines between the Nations. That was intentional," she said.
"Article pulled from Tofino/Ucluelet Westerly News - October 24/22 edition"