You are here
A Walk of Fame
The Annual Alberni Valley Community Excellence Awards are held in the spring each year. The Gala evening is a signature event in the Alberni Valley business community and is not to be missed. The 2014 event, presented by The See Group of Companies, will be held on Friday, April 25th at the Best Western Plus Barclay Hotel (5:30pm - 10:00pm). All businesses in the Alberni Valley, whether they are Chamber members or not, are eligible to win if they meet the criteria within the selected category.
To nominate a business contact the Chamber at 250-724-6535 or submit your nomination online by clicking: ONLINE NOMINATION FORM
TICKET SALES!
Individual Tickets: $40.00 + tax
Table of 8 Tickets: $299.00 + tax
Call or stop by our office to reserve your tickets today!
The Alberni Valley Chamber gratefully acknowledges the financial and in kind support of each of its community partners. Special thanks to SPROAT LAKE LANDING  who have sponsored the event itself. We thank the local media for their collective 'in kind' support enabling us to get the word out for the betterment of the entire community.
Other supporters of the Event are: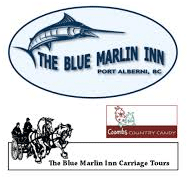 Blue Marlin Inn
Sponsoring the locally produced Wine for every table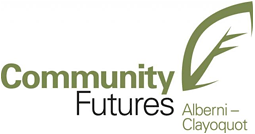 Community Futures
Sponsoring the Italian Center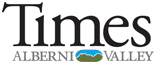 Alberni Valley Times
Sponsoring the Music and Entertainment for the Evening
The group photo below includes our many finalists from the event staged in April of 2014.