Plumbing, Heating, & Gas Contractors
Tim Johnson and Trevor Henson first met while attending A.W. Neill school in Port Alberni.  They soon become fast friends and that friendship continues to this day.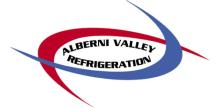 "Passion Plumbing and Heating Ltd. are a must when the details matter. Licensed, Insured, and Bonded; We are happy to serve you with any of your Plumbing, Gas-Fitting, and Backflow Prevention Needs. Please visit our Website for more info."