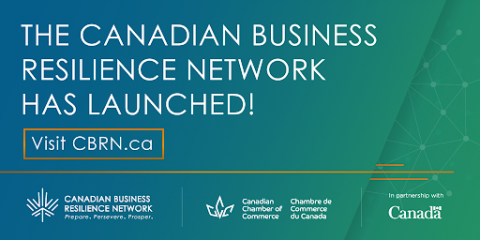 This page is updated frequently - please use it as a resource guide for the latest information available. 
Subscripe to the Chamber's E-Newsletter to stay up-to-date
COVID  - 19 POLICY - ALBERNI VALLEY CHAMBER OF COMMERCE
The Chamber of Commerce & Visitor Centre reopened to the public on Monday, July 6th with many new changes in effect. 
The Visitor Centre will host a maximum of 6 Guests at a time in addition to no more than 2 Employees
An employee or volunteer will be positioned outside of the Visitor Centre in a tent environment where that person will monitor activity in the area. The Employee will be asked to control the number of people headed inside the building
The three washrooms will be open to the Visitor from 10am - 4pm daily - with the exception of Sundays.
Cleaning will take place periodically through the day based on use of the facilities. This will be monitored by the Employee working in the Tent area
Hand Sanitizers are available at the Tent and inside the Visitor Centre
Our Employees are given the option of wearing a Mask, Shield or both. 
Our Employees, and guests are protected via the use of table barriers (outside) and Sneeze Guards in high traffic public areas inside.
We ask that Visitors adhere to Physical Distancing Measures now in place with equate to spacing of 6 feet/2 meters. 
Please notice the floor stickers within the building
Maps, Brochures and other publications are available by request only. We ask Visitors not to attempt to access any of these publications. Please allow us to do that on your behalf. 
Please take notice of the posters on our Windows describing the Symptoms of COVID - 19 and please respond accordingly.
PLEASE DO NOT ENTER THE BUILDING OR APPROACH THE TENT AREA, OR ANY EMPLOYEE IF YOU ARE FEELING UNWELL. 
Please do not leave personal garbage on our property or in the garbage cans. 
Please do not discard used MASKS or other PPE on our Property. Doing so increases the risk to our Employees
Overnight Parking or Camping is not permitted. Note Signage that does grant us right to have unidentified vehicles towed at owner expense. 
Our Employees have all reviewed our COVID - 19 Protocol Measures and all understand the importance of following guidelines as presented, and often updated, by the Provincial Health Officer. 
Our Employees are not permitted to work if feeling unwell and if symptoms indicate the potential for COVID - 19 they will be asked to submit to a test and will not be permitted back to work until confirmation of a Negative Result and/or confirmation that the incubation period has expired. 
Our Facility is cleaned several times during the day including a full clean prior to close/open every day. Said clean includes the use of a commercial cleaning device (think Ghostbusters) that sprays a cleaning solution similar to what is used on tables throughout the facility. This equipment and product is highly recommended by the Island's largest Cleaning Service 
We are pleased to have you back! 
---
Sunday, May 31st
One final push to offer the FREE Website/Giftcard program to the business community
Find the Newsletter link here: https://conta.cc/2Xm9B9r
---
Friday, May 29th 
Lots to cover in this newsletter as we're now spacing them about a week apart. 
BC Mindreader's latest survey results were broadcast
A Webinar hosted by Chris Fenton was advertised
Another webinar hosted by RBC was broadcast 
and a third option for Canva training was also promoted. 
Updates on various Govt Programs
And of a course final hard push for the Better Buy Port Alberni program
Find the Newsletter link here: https://conta.cc/3eADmZX
---
Thursday, May  21st
 This issue focussed on two main topics:
Our AGM was summarized and our new Board of Directors introduced. Our Board remains pretty much the same as 2019 led by Sarah Jones as our President. Dave Heinrichs is now the Treasurer and otherwise the positions remain as they were
The Newsletter also heavily promoted the WWW.BetterBuyPortAlberni.ca website
Find the full newsletter here: https://conta.cc/3bUdYwe
---
Saturday, May  16th
We delayed getting this issue out as we wanted to include our NEW GIFT CARD SITE ON THE RELEASE. The GC site sponsored by ourselves, CPA and a company out of Sooke, BC - WebMax.ca developed the site for us. Free to participate (sign up by May 28th). Find more here: http://www.betterbuyportalberni.ca
We featured information on the return to business options for our community paying particular attention to the rules from Worksafe BC. 
We linked to a letter generated by the BC Chamber and many business groups across the Country urging the Federal Government to work with and support businesses on the topic of Sick Pay Policy. 
Find the full Newsletter here: https://conta.cc/2LwXgIE
---
Tuesday, May  12th
Our 21st issue on the topic of COVID featured our AGM - planned for Wednesday, May 20th 
We also announced that local MP - Gord Johns agreed to speak at the AGM
A big feature in this newsletter was the release of a Video highlighting the work of Chambers throughout BC as we collectively work hard to ensure that Governments are listening and responding to the Business needs. Find the particular video here: https://www.youtube.com/watch?v=8S9RqPHG2ZE&t=3s
We also announced the extension of the CEWS program through to the end of August. This was another Advocacy win for the Chambers Network
Find the Newsletter here: https://conta.cc/35RebPy 
---
Wednesday, May 6th 
Find the Newsletter here: https://conta.cc/2yq5SxZ
---
Monday, May 4th
Find the Newsletter here: https://conta.cc/35yei2s
---
Wednesday, April 29th
Find our newsletter here: https://conta.cc/3eXOT6x
---
Tuesday, April 28th
our NEWSLETTER FOCUSED on the now 230 Businesses featured on the Airtable Program highlighting those that are open, closed or partially open. http://www.albernichamber.ca
We reminded folks of the DER3 program - Innovation Island, the programs offered through Tourism Vancouver Island, the Canada Emergency Wage Subsidy (now open), and
we featured the Chamber's program available for Members through our MEMBEE software. That program permits our member businesses access to the site to update their listing and even post upcoming events. https://albernichamber.ca/event-calendar#cid=1641&wid=801
 
The newsletter can be found here: https://conta.cc/2y8wqDE
---
Friday, April 24th
Find the Newsletter here: https://conta.cc/3aHOimc
---
Thursday, April 23rd
On Thursday, April 23rd we released yet another NEWSLETTER for the Business Community. This one again featured the upcoming Webinar with RLR Law. We also brought forward a lovely video featuring both local Craft Breweries in Port Alberni. Find the video/podcast (non COVID related) Here: https://bcaletrail.ca/cascadian-beer-podcast-port-alberni/
Find the full newsletter here: https://conta.cc/3aAW9Si
---
On Saturday, April 18th we released our 14th NEWSLETTER ON COVID-19. This newsletter highlighted a planned WEBINAR OFFERED BY OURSELVES and supported, at no charge, by RLR Law Corporation in Port Alberni. The webinar has been made available to us by RLR Law (delivered by Ms. Brittany Rousseau who will be starting with the firm here shortly). Find the webinar here: https://albernichamber.ca/sites/default/files/pdf/Rousseau%20-%20COVID%2019%20IN%20THE%20WORKPLACE.pdf
The Webinar was recorded and that too is available. PLEASE CONTACT BILL IF YOU'D LIKE A COPY. 
We included a link to another of Shopify's Webinars. This one was supported by Community Futures Alberni-Clayoquot. Find the link here: 
In this newsletter we confirmed a new program offered by UPS for Chamber Members throughout the Country. Bottom line: Save 50%. 
You can find the entire message within the newsletter found here: https://conta.cc/3blBLWy
---
On the 15th of April we invited readers to partake in a Survey with the Canadian Chamber of Commerce (referenced in an earlier edition) and another through the MindReader program offered by the BC Chamber of Commerce. Both surveys confirmed a challenging environment for our Business Communities across the Country. 
We included a link to the Canadian Chamber's Blog titled 5 Minutes for Business. Usually a very good blog this one featured an opinion on the price of oil and how it was/is being affected by the realities of the global pandemic. Read the 5 Minute For Business Blogs here (including this one referenced). http://chamber.ca/publications/5-minutes-for-business/
We featured Community Futures in this newsletter reminding people of the loan options and of support for those now or currently considering selling their businesses. Stay in touch with CFAC here: http://www.cfac.ca
We featured the summary of the Chamber, City and CFAC survey that had been conducted over the past weeks. The survey included more than 300 personal contact connections. Here is a snapshot of the survey as also promoted in the local media: https://albernichamber.ca/sites/default/files/pdf/Infographic%20April%2013%20%281%29.pdf
Bill wrote a blog for this release. Highlighted within the blog was the suggestion that now with time on our hands we should consider all options to learn more. Many free webinars and online conferences available. Here is the blog: https://albernichamber.ca/sites/default/files/pdf/I%20have%20often%20wondered.pdf
The newsletter can be found here: https://conta.cc/2KamUlT
---
On Thursday, April 9th we updated our recipients on many items within the Provincal and Federal Response plans. We broadcast a funding program for Indigenous Tourism Businesses and are happy to report that hundreds of businesses across the Country have been funded. Find more information here about the Indigeneous Tourism BC program and opportunities within it. https://www.indigenousbc.com/corporate/
We broadcast information about rent relief programs offered through the Provincial Government. Find out more here: https://news.gov.bc.ca/releases/2020MAH0050-000669
We featured an article from DAILY HIVE Magazine in Vancouver who had initiated a program to assist restaurants in getting on line. Find out more here: https://dailyhive.com/vancouver/adopt-my-shop-west-coast-technology-innovation-foundation
We shared information on the Canada Summer Jobs program which has now been changed. The program will now be open to any business. Funding will cover the entire Provincial Minimum Wage and there is opportunity for extended support through to the end of February, 2021. More information on this valuable program can be found here: https://pm.gc.ca/en/news/news-releases/2020/04/08/changes-canada-summer-jobs-program-help-businesses-and-young
More info available here: https://www.canada.ca/en/employment-social-development/services/funding/canada-summer-jobs/temporary-flexibility.html
WE included a letter written by our MP Gord Johns written to the Government asking for support of a program to assist businesses with rent relief. This had been an issue since the beginning and confirmed by many surveys including our own that clearly indicated cashflow as the number one problem facing businesses through this pandemic. Find Mr. Johns letter here: https://albernichamber.ca/sites/default/files/pdf/Commercial%20Rent%20Support.pdf
We advised readers of a program initiated by Tourism HR Canada who through e-merit were/are offering FREE online Training programs. Find out more here: http://emerit.ca/en/emeritforfree?fbclid=IwAR3lBcu7m0miYBw4mXcfgBWrt9hok6hA7uhSBX2cuL3kMQXLI6RyYYP5gcY
We encouraged people to join into a Webinar offered by the Vancouver Board of Trade. Topic: Commercial Leasing. That webinar is available online. If you're feeling ill-informed please dial in and watch. https://www.boardoftrade.com/events/individual-events/1791-6568
Find the  newsletter here: https://conta.cc/3b0uzin
---
On April 6th we sent out our 11th Newsletter on Covid and featured the following:
The Canada Emergency Benefit Application had opened. We included this link to it reminding all that it was/is best to apply on specific days per your birthday month. https://www.canada.ca/en/revenue-agency/services/e-services/e-services-individuals/account-individuals.html
We encouraged all to participate in a Survey offered by the Canadian Chamber of Commerce. See a later edition noted below for the stark realities of this survey.
Find our Newsletter here: https://conta.cc/2wiaNjd
---
On April 3rd we released our 10th Newsletter surrounding COVID - 19. This newsletter highlighted some recent Advocacy efforts including the summary/mention of an online meeting held with Hon. Scott Fraser and about six of our Member Businesses. Mr. Fraser was interested in hearing the messages as related to what was/is expected of the BC Government through this pandemic. 
Also included in the Newsletter:  Letter to Minister James sent by AVCOC and referred to by Minister Fraser: https://albernichamber.ca/sites/default/files/pdf/Minister%20James%20-%20Alberni%20Valley%20Chamber%20of%20Commerce%20-%20April%201%20-%202020.pdf   See the links below that were included in that particular newsletter. All are important: 
75% Wage Subsidy program: https://www.canada.ca/en/department-finance/economic-response-plan.html
The Canada Emergency Business Account:  https://ceba-cuec.ca/
The Canada Emergency Response Benefit (CERB): https://www.canada.ca/en/services/benefits/ei/cerb-application.html
The British Columbia Tax Relief Programs: https://www2.gov.bc.ca/gov/content/employment-business/covid-19-financial-supports#BCEBW
Canada's Work Sharing Program: https://www.canada.ca/en/employment-social-development/services/work-sharing/eligibility.html
Support coming to Vancouver Island via: Island Coastal Economic Trust (ICET): https://www.islandcoastaltrust.ca/news/emergency-support-its-way-regional-businesses
Canadian Chamber of Commerce Resource Guide - Released:  http://chamber.ca/resources/pandemic-preparedness/
Loan Application from CFAC again referenced and released: https://cfac.ca/images/Emergency_Loan_Application_-_Fillable.pdf
Provincial Economic Task Force from the Premier: https://news.gov.bc.ca/releases/2020PREM0046-000618
Find the Newsletter here: https://conta.cc/2XaPIlU
---
On the 31st of March we released another NEWSLETTER. This one introduced another BC Chamber initiated Survey through its MindReader program. Additionally the newsletter reminded folks of the CFAC Loan, the Pragmatic Program, the Chamber's ongoing updates of local businesses being open/closed etc., and we also identified the efforts of the front line people including those who bring us our supplies (food in particular) under very trying circumstances. 
This newsletter also included a message from Minister Beare regarding the Destination BC programs and how the Crisis has affected the Tourism Industry.
Find the Newsletter Here: https://conta.cc/3dFXcmK 
---

On Monday, March 30th we released the 8th NEWSLETTER on the topic of COVID. That newsletter introduced a program offered by PRAGMATIC an organization similar in concept (but not identical) to Zoom. The program offered to Chamber Members throughout the Country included exceptional rate discounts. We are aware of a number of local organizations who took up the offer and in at least two cases it's been confirmed that savings exceeded - 60%. 
Highlights of the Pragmatic program include:
additional benefits include:
·        24/7 customer support (live answer times of 20 seconds or less)
·        Dedicated Account Executive
·        Customer care self-serve web portal
·        Customizable billing
·        Per second billing 
·        Integrated audio/web conferencing
·        Free recordings and emailed invoices
·        No contracts, commitments or monthly minimums!
In addition to audio conferencing, the Pragmatic portfolio offers a sliding scale of collaboration solutions, including:
·        Web conferencing (Pragmatic's Web Pro and Adobe Connect)
·        Webcasting
·        Cloud video conferencing (including Blue Jeans and RP1Cloud)
·        Conferencing hardware consulting and sales
The CFAC loan application was again promoted in the newsletter. 
---

On Saturday, March 28th we released a NEWSLETTER that confirmed advocacy efforts for an improved Wage Subsidy Program. This was announced by the PM the day before which occured one day after a long ZOOM meeting with Canadian Chamber Businesses from across the Country. The newsletter also referred to the Canada Emergency Business Acount - a loan option for Canadian Businesses for up to $40k - $10k of which could be forgivable under certain conditions. 
The newsletter also commended early efforts by the BC Government and in particular by Dr. Bonnie Henry who had cemented herself as a person who could be trusted and admired. 
The newsletter reminded people about the ongoing local survey and it featured information about a creative loan opportunity offered through Community Futures Alberni-Clayoquot. The loan option has been used by several businesses so far. Others can still apply: Find the fillable application right here: https://cfac.ca/images/Emergency_Loan_Application_-_Fillable.pdf
The Chamber (Alberni Valley) also introduced it's ongoing project of informing people of who's open, who is partially open and who isn't. That listing is available here: http://www.albernichamber.ca
Good local news was shared in that newsletter including a copy of a letter received from a woman from Salt Spring Island who complimented us/community on a job well done with the recent - and now distant memory of the Paper Chase 15k run. 
Find the Newsletter here: https://conta.cc/3dBCjZS
---

On Wednesday, March 25th we released the 6th NEWSLETTER on the topic of COVID-19. Within this issue we brought EI rules to the attention of our readers and we further commented on the 10% Payroll Relief fund. We also confirmed that our network was working with the Federal Government to expand the relief fund to something much more significant. (those efforts would soon result in a better program). We also suggested that businesses investigate the Workshare Program as it now specifically supported applications from organizations affected by COVID. The newsletter also included BC Government initiatives including more information on Tax deferrals AND specifics on Property TAX deferrals and some reductions for residents and businesses. 
That issue included a link to a BC Resource Guide put together by the BC Chamber of Commerce and its membership. The guide is updated frequently.  Find this valuable tool here  http://www.bcchamber.org/node/1777
The issue also included a link to a funding webinar hosted by Small Business BC. 
We also included a direct link to SHOPIFY who had confirmed through their Canadian Chamber Membership that they'd be offering special programs for Canadian Businesses to get online. We know that this link worked well and that many local businesses benefitted from the consultation with Shopify. Find the link here: And note that within this link are other links to various webinars hosted by the Shopify experts. It's not too late to get involved! https://www.shopify.com/covid19?fbclid=IwAR2FdEkXufDTxKXMTUf080jBjV8U1IGWDQDRRPhsoByoDMa8mS2HIl_x7LA
Find the Newsletter here: https://conta.cc/2UhD7ve
---

On Monday, March 23rd we released our 5th Covid edition of our NEWSLETTER featuring a statement from the BC Government. Within the statement it was confirmed that a BC Emergency Benefit for workers affected by the crisis (lost jobs etc.). The benefit promised was $1000. tax free cash for those affected. Additionally the release confirmed that some of our initial advocacy efforts were paying off. The Employer Health Tax payment due at the time were suspended until August 30th providing some cash flow relief for businesses. Find the BC report here: https://news.gov.bc.ca/releases/2020PREM0013-000545
Also within the newsletter was a plea for assistance by the Central Island Division of Family Practice who had already determined a worrisome lack of PPE.
Find the Newsletter here: https://conta.cc/39h66nc
---
In the same issue we announced that BC Parks were closing and we also encouraged local support for the initiatives of five important charities in the Alberni Valley through the efforts of those at the Salvation Army, Bread of Life, Literacy Alberni, Canadian Mental Health and the Port Alberni Shelter Society. 
Find the Newsletter issue here:  https://conta.cc/3dksmzJ
---

On Wednesday, March 18th we sent out another NEWSLETTER with this one focusing primarily on the initial results as released by the MindReader survey (part of the BC Chamber network communications plan). The survey results indicated the following:
90% of businesses are "currently being impacted by COVID-19"
Of those impacted, 83% are seeing a "drop in revenue, business, or deal flow"
91% anticipate a further "decrease in revenue in the near-term" [sic]
73% of businesses expect their revenues will drop by 50% or more (with nearly a quarter saying revenues will drop by 100%)
Half of the respondents say they will be "temporarily shutting down" their offices.
64% of respondents expect to reduce their staff by over half (with a quarter saying they will be reducing their staff by 100%)
More than 7900 Businesses responded to the Survey. Here is a link to the Province Wide Survey Results as published in our Newsletter on the 18th of March https://na2.visioncritical.com/i/stories/shared?id=40a90cac-30f6-4d14-8229-ab830000e348&mc_cid=1fc7a8855c&mc_eid=a1d43797af
Also included in this particular newsletter was confirmation of a SURVEY TO BE CONDUCTED through a joint effort by ourselves, City of Port Alberni and Community Futures Alberni-Clayoquot. AVCOC conducted the survey with our staff and used direct phone methods so that we could hear and understand the impacts of the crisis at that time. The survey took about 3 weeks to complete with us eventually reaching more than 300 local businesses (all by phone call). We also left messages, where possible, with another 300+ businesses. 
Find the full Newsletter (released March 18th) Here: https://conta.cc/2WAhEiC 
---
On Tuesday, March 17th we sent out a reminder NEWSLETTER encouraging participation in the survey. Noted within the Newsletter was confirmation that more than 2300 surveys had already been completed.
Find the issues   Here: https://conta.cc/2QopMil
---
On  Friday, March 13th we sent out a NEWSLETTER inviting businesses to participate in a Province Wide Survey surrounding the Coronavirus  as it was known at the time.
Find the issue   Here:  https://conta.cc/2xF7q6x
---